Flat rate worldwide shipping is included on all orders.
Knives is an elegy for American manufacturing made over several years, using photography to trace the shifting relationships between masculinity, myth, and violence in a rural town whose economic base, eviscerated by globalisation, is now supported by the prison industrial complex.
The cutlery industry formed the economic backbone of New York's Hudson Valley for over 150 years, until the Schrade knife factory abruptly moved production to China in 2004, leaving 700 men and women out of work. The town's maximum security prison, Eastern Correctional Facility, became the largest employer in the area, shielded from the wider community by layers of secrecy. As businesses continued to close during the decade that followed, drug abuse, mental disorders, and rare cancers have become more widespread.
Knives operates as two intertwined stories: one, a typological study of knives crafted in the region since the rise of the cutlery industry, provides connective tissue to the other, which deals in the realities of the local community, both within the prison and without. The project serves as a microcosm of the larger issues facing the United States, grappling with the effects of automation and outsourcing, cuts in services, and the rise of identity politics.
In the press:

Collector Daily
Fotoroom
WIRED Japan
Mother Jones
Prison Photography
Aint Bad
Lensculture
Thisispaper
P3 Portugal
Maison Wertn
Contributing essayist Stanley Wolukau-Wanambwa is a photographer, writer, and former editor of the contemporary photography website The Great Leap Sideways (2011—2017). He has contributed essays to catalogues and monographs by Vanessa Winship, George Georgiou, Marton Perlaki and Paul Graham, been an artist-in-residence at Light Work, guest edited the Aperture Photobook Review, and written for Aperture, FOAM magazine and The Photographer's Gallery. He has lectured at Yale, Cornell and The New School, and is a faculty member in the photography department at Purchase College, SUNY.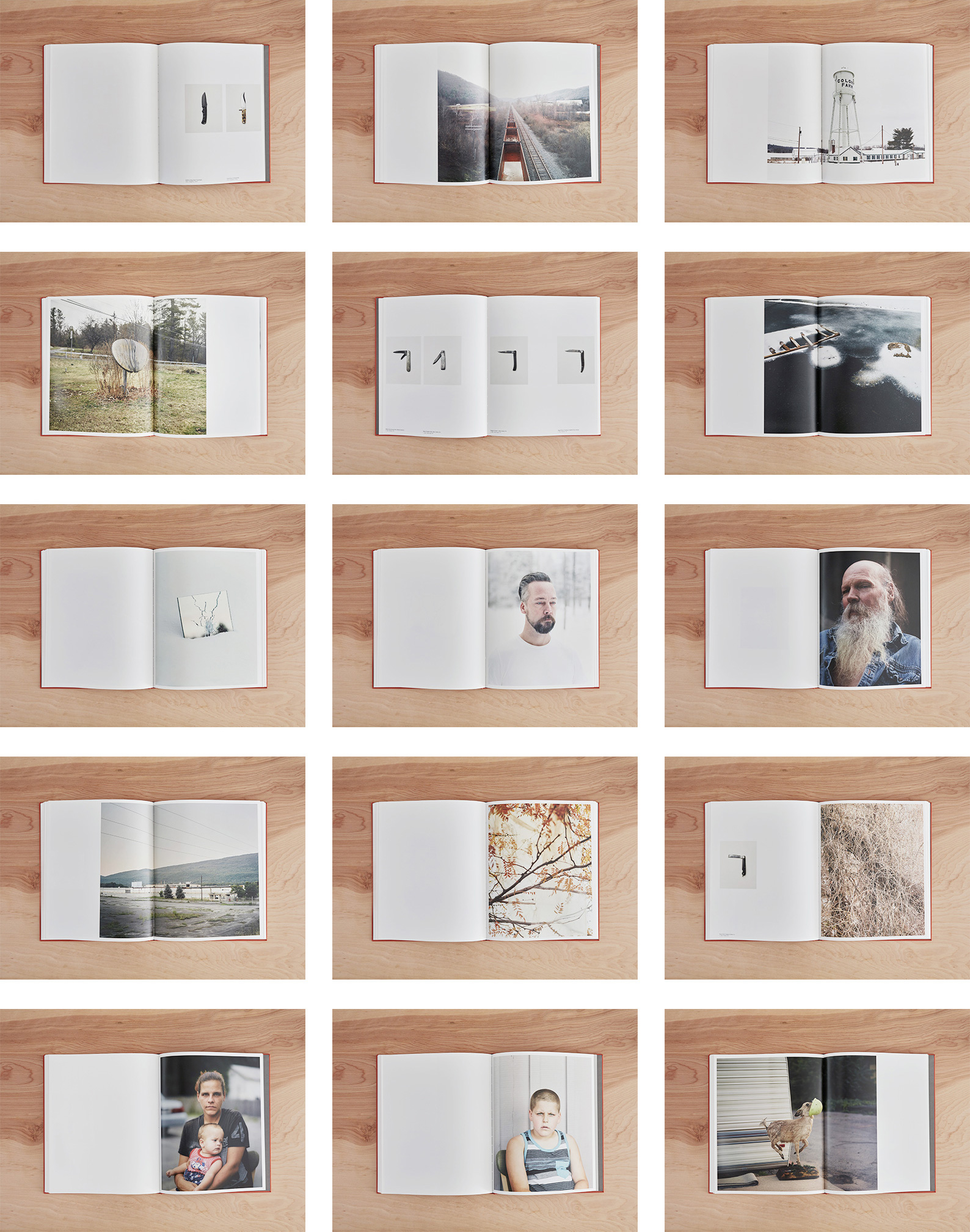 AUTHORS: Jason Koxvold & Stanley Wolukau-Wanambwa
TITLE: Knives
PUBLICATION YEAR: 2017
ISBN: 978-0-9985180-2-2
140 Pages, 76 colour plates
244x304x20mm, 1240 grams
EDITION: 750; First edition, first printing